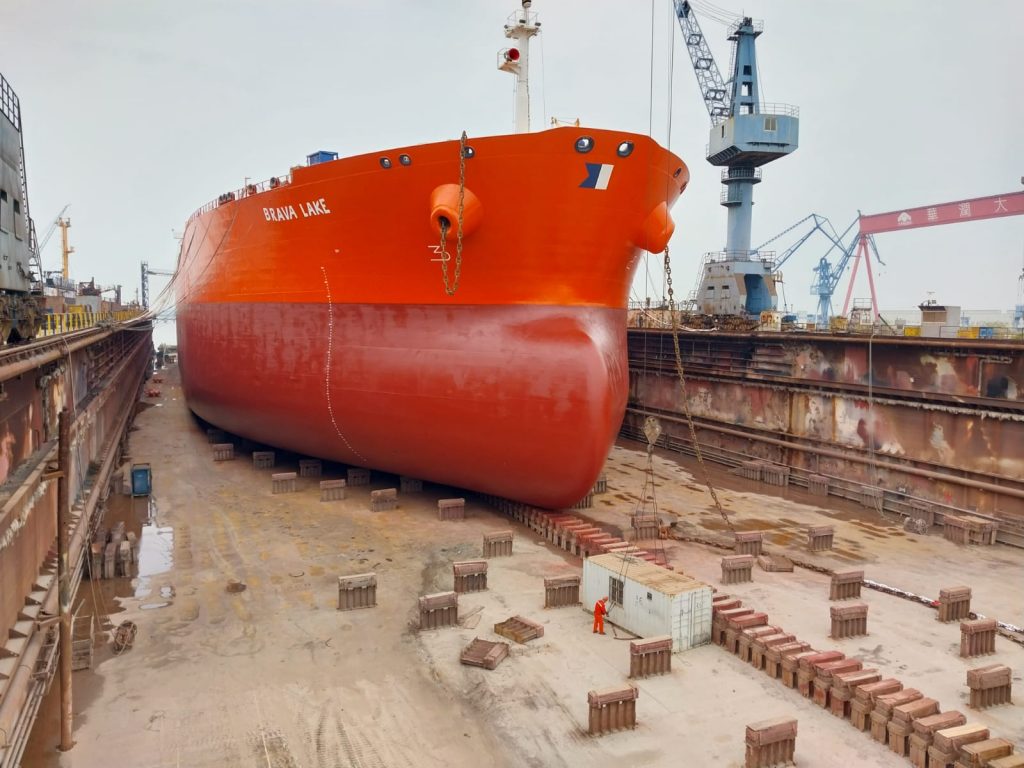 INDUSTRY OF THOUSANDS JOINING FROM ALL OVER THE WORLD, TO GIVE ONE VESSEL NEW LOOK AND LIFE , TO TELL STORY OF STEEL., HARD WORK , MOTIVATION.AND SACRIFICE. LEAIDING TO SLEEPLEES NIGHTS AND THE RESULT THAT COMES WITH PASSION FOR THE WORK YOU DO.EVERY DAY IS DRY DOKCING OF HUGE OIL TANKER VESSEL.
In 2023, the SYGNIUS Tankers management team completed one of the largest dry-docking program within the legacy of . The process itself requires careful planning and preparation. Every minute detail needs to be taken into consideration when undertaking a major project such as the dry-docking of a vessel. Our management team efficiently able to able to complete the docking of Aframax tanker before schedule time. Which lead to a great benefit to owners financially and commercially to deploy the vessel on trade within time . As a manger it is a great achievement for us to present our self as efficient technical consultant among the maritime industry.
We are happy to announce that it is a great opportunity as a technical manager to represent our organization to the field of technical maritime expertise to prove our efficient technical support with skill of excellence to serve maritime industry with pride of knowledge and excellence.